George A. Smith Middle School
School Counselor
Caitlin DeSimone 


Smith Middle School Guidance Website

– features important resources and information for parents and students including course selection, Student Assistance Program and PRIDE.
Address:
645 Kirkwood Pike
Quarryville, PA 17566
(717) 786.2244 FAX: (717) 786.8796


Click to view artist renderings of the Smith construction
project that includes a new auditorium, improved safety
with a renovated entrance and office area, removal of temporary
"trailer" classrooms, and a new flexible Large Group Instruction (LGI)
similar to the one at Solanco High School.
Solanco on Twitter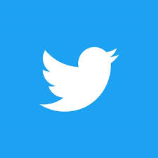 @SolancoSchlDist – Follow Solanco on Twitter for messages
from principals and teachers, and also interesting information and
photos about student activities and  accomplishments, and
events in all seven Solanco schools.
George A. Smith Middle School Vision Statement
The vision of the George A. Smith Middle School is to provide every student with a quality education, so that they meet or exceed Pennsylvania's performance standards which will enable them to be successful learners at the high school level without the need for remediation.