Solanco High School
Solanco High School Principal
Mr. Scott Long

Solanco High School Assistant Principal
Mr. David Beard

Solanco High School Assistant Principal 
Mr. Jonathan Treese
Solanco High School 585 Solanco Road
Quarryville, PA 17566 (717) 786.2151 FAX: (717) 786.1808

Solanco on Twitter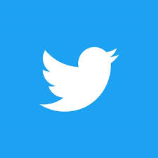 @SolancoSchlDist – Follow  Solanco on Twitter for messages
from principals and teachers, and also interesting information and
photos about student activities and  accomplishments, and events
in all seven Solanco schools.
Guidance Office
(717) 786.2151 Option: 3
Solanco Guidance website - The Solanco High School Guidance Website. It features important resources which include relevant testing information, timelines for college-bound students, career information, financial aid links, and many more current topics. Visit the

Solanco Guidance website

.


Building Links
Compulsory School Attendance